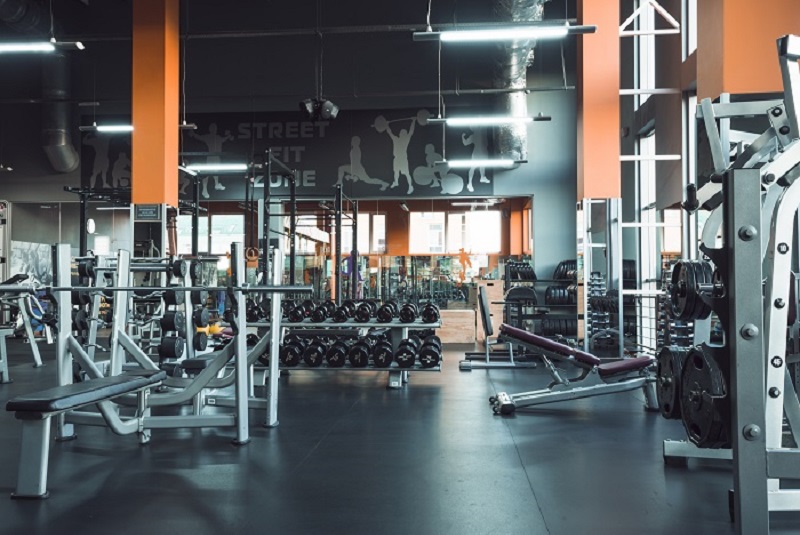 While cleanliness is important for just about every industry, gym facilities are at particular risk of spreading bacteria. Germs can spread quickly among your client base, leading to a poor reputation and decreased membership. In fact, it would be apt to say that the reputation of your gym might be at risk if your gym isn't up to current market standards in terms of appearance, equipment and cleanliness.
Cleaning with a customer focus
Let's begin with a simple question - why do people attend gyms and fitness centers? The answer lies in three basic principles:
Improved health
Building strength and fitness
Stress relief
Regardless of why customers attend your gym, they care about hygiene. After all, one can't get fit or de-stressed in a place that's inherently unhygienic. Therefore, it becomes important for you, as a gym owner, to understand the role of cleanliness in customer psychology. To address it, ask yourself the following questions:
Do you follow best practice guidelines for cleaning?
Does your staff do absolutely everything to provide a clean, healthy gym environment? Are they properly trained?
Do you empower both staff and customers to actively participate in maintaining hygienic practices?
Do you partner with a reliable service provider for regular maintenance and supplies?
Towards designing a hygiene-friendly gym
Whether you are building a new gym or renovating your existing one, you can tap into plenty of opportunities within the design to improve hygiene and cleanliness.
Here are the top things to consider:
High filtration vacuum systems to remove dirt and germs from floors.
Good ventilation throughout the gym. This includes ventilation systems and adjustable windows and roller doors.
Quality drainage in shower and bathroom areas to reduce dampness.
Is gym equipment a breeding ground for germs?
Free weights have 362 times more bacteria than the average toilet seat.
Treadmills have 74 times more bacteria than a tap in a public bathroom.
An average exercise bike contains 39 times more bacteria that a food court tray.
Best practices to ensure gym cleanliness and hygiene
1. Maintain stringent cleaning schedules
As a gym owner, proper cleaning schedules for your staff are your first line of defense. Some tips include:
An hourly spot check for rubbish, discarded bottles and forgotten towels.
Regular spot cleaning of equipment as you go.
Daily vacuuming of floors, disinfection of equipment, cleaning showers, toilets and changing rooms.
Weekly checks for damage and equipment wear and tear, mopping and scrubbing floors.
2. Educate your staff
Unless your staff is educated about the importance of gym cleaning, they will not understand how to go about it. To reinforce ultra cleanliness in your gym, you'll have to acquaint your staff with the major hotspots - door handles, hand weights, floor mats, etc. Conduct regular best practice cleaning exercises with existing team members as well.
3. Use the best quality of equipment for cleaning
Whether you are looking for scrubbers, steam cleaners, sweepers, polishers and rotaries, pressure washers or vacuums, make sure that you are choosing a reputable manufacturer and brand.
4. Educate your members
This one barely crosses the mind of a facility owner but member rules and guidelines lie at the core of a good gym. Here are a few rules you can communicate:
Most gym goers don't bring their own towel to their sessions. But your customers should. A towel keeps sweat off key components of the equipment.
Wear appropriate footwear while showering
Waterproof sandals or flip flops should be worn while using gym showers to prevent the spread of bacteria.
Stay home when you are sick
Don't bring germs into the gym when you have the flu or another contagious illness. Stay home, stay safe. Which cleaning chemicals are best for cleaning gyms? In a nutshell, hospital grade disinfectant cleaner with 10% bleach is considered ideal for gym use. However, facility managers need to ensure that it's not corrosive on metallic gym components or used too close to electronic equipment.
To dig deeper into the concept of gym hygiene, Clean Middle East speaks to Bradley Emmet, Former Head of Operations Gold Gym UAE.
Let's start with the numbers - how many footfalls does an average gym record in a day?
This is very dependent on the member base of any given facility and the business concept, budget or box model. On average, in what we term the commercial box facility, footfall across our gym estate ranges between 750 to 800 unique accesses per day.
What is the importance of hygiene in gyms?
Hygiene is of critical importance and factors into the buyer decision making process of prospective clients. It is one of the main components of client/member experience and remains a 'controllable' factor in what we define as a 'live' environment. Due to the volume of members and facility 'touch/contact' points' from members, it's crucial that hygienic standards are maintained.
How has the concept of gym hygiene evolved in the past few years?
The basics of gym hygiene have been around for many years however stricter 'external' compliance measures have ensured that hygienic standards have been elevated with the emphasis on detail cleaning and not only surface cleaning.
Are UAE's gym cleanliness standards different from the rest of the world? If so, how?
Based on my experience, the UAE's standards around cleanliness in the brand equity gyms is on par with the rest of the world with one key difference. The municipal governance around quality hygienic standards with regular inspections, has propelled all health clubs to ensure consistent quality and safety standards are maintained at all times, and these site inspections are certified with a grading and could also result in fines as a consequence of negligent practice.
What are the major challenges faced in maintaining gym hygiene? How can they be overcome?
The greatest challenge is the environment. We consider the health club environment as a living organism where potential challenges are consistently prevalent. Due to high member traffic in our wet areas, studios and training floors, the gap between usage and intermittent cleaning is reduced.
We allocate manpower to designated areas during peak times to control area cleanliness, however due to the high volume, we also provide disinfectant wipes and spray at strategic points for members to clean equipment after usage to support the collective hygienic responsibility.
How is the cleaning staff trained before they set out to work? How often are they trained?
Majority of the health club chains utilize the service of outsourced cleaning companies to deliver required standards. These companies train the cleaning staff prior to joining the operations and as per agreements, carry out training on a monthly basis. These specialized third party vendors ensure training is delivered to industry standards.
What are the best cleaning and hygiene practices that can be followed in a gym? What are the latest products and cleaning technologies used?
The best cleaning and hygienic practices are to follow specific guidelines outlined via company Standard Operating procedures which follow a detailed critical path and cleaning schedule. This includes a deep clean schedule and a weekly critical checklist which focuses on detailed inspection elements. All products are coded with MSDS (Material Data Safety Sheets) to ensure compliance to only licensed products.
It's also important that members are educated on the importance of hygiene and are encouraged to wipe down equipment after usage and to always utilize a sweat towel. Correct training shoes are to be worn by members as a training conduct/rule and as a courtesy to fellow members. The cleaning companies stay abreast of the latest cleaning technology trends and provide equipment accordingly.
How is indoor air quality ensured?
All AC vents are cleaned weekly and as per service level agreements, all AC filters are cleaned and serviced as per standard schedules.
How is gym hygiene monitored?
It is a daily expectation for the managers on duty to check cleaning quality standards on each shift and record findings in the opening and closing checklists. The club General Managers ensure regular daily inspections with the cleaning team to maintain quality, and a detailed cleaning audit is completed weekly to track scoring and highlight areas for improvement. The cleaning company's allocated site supervisor also completes a monthly audit.
What futuristic technologies would you like to see in the gym cleaning and hygiene?
I think it would be great to provide a cleaning app to health club members that is linked to a live viewing platform where any cleaning or hygienic issue can be highlighted instantaneously and resolved as a result. Digital transformation is creating supportive engagement, and resolution turnaround especially in matters relating to cleanliness and hygiene is paramount to member experience.
I think in terms of equipment, wireless operated industrial vacuums are the way to go, to reduce health and safety risk of not having cables lying around while performing required cleaning tasks.