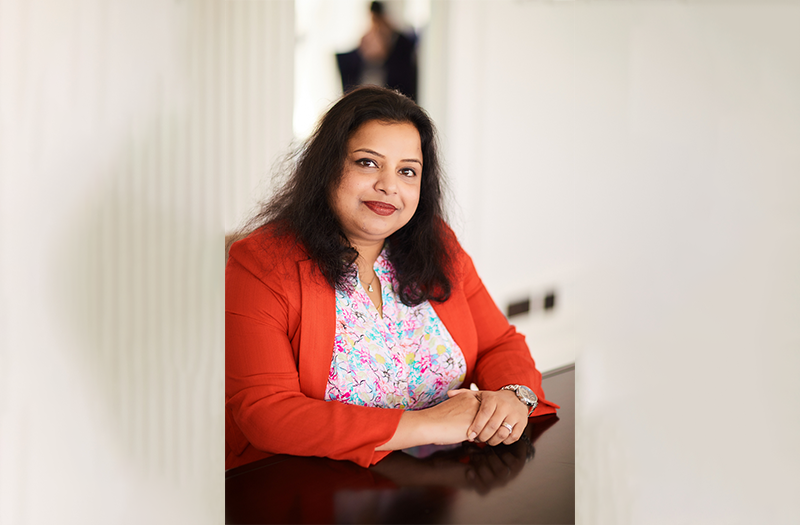 Sheeja Sasidharan is the executive housekeeper at Radisson Blu Hotel, Dubai Deira Creek. The hotel opened in 1975 and is the oldest five star hotel in the city. The property is currently under-going renovations to its all day dining and spa and health club.
For most hotel housekeeping departments, there will come a time when regular maintenance and refurbishment are required. Sheeja Sasidharan is the executive housekeeper at the city's oldest 5 star hotel and has had her fair share of experience in this. The hotel renovated its 288 rooms in 2018 before updating the lobby, lobby café and pool deck last year. They are currently undergoing renovations to the all day dining, pastry shop, bridal suites and spa and health club.
What steps do you take to prepare before hotel refurbishments?
It is important to have a good understanding and scope of the project before it begins. Knowing the project timeline can help you to do the manning schedule accordingly. Walking the areas beforehand is a must. Identify which items can be removed and disposed of at the beginning of the project and allocate safe storage space of inventory which will be re-used after the refurbishment. This will save you time and manning at the end.
Finally review any annual maintenance contracts for the selected area, these should be temporally amended for the time of the refurbishment.
What additional measures/ tools do you need to ensure cleanliness during refurbishments?
The main threat is dust, especially during the early stages of renovation due to dismantling and breaking of items. It's important to ensure there is an agreement with the project team to protect and cover the area as best as possible to limit the risk to surrounding areas. Frequent dusting with microfiber dusters, vacuuming and mopping is recommended to keep on top of things. It's important that public areas remain clean and presentable to the guest at all times. If the area can be operated without AC, this can prevent the spread of dust through the air handling unit. If not, work together with the engineering team to ensure vents and filters are cleaned frequently for fresh air flow. Finally, depending on the level of renovation, make sure the pest control team inspect the area.
What can housekeeping teams do to ensure the guest is still satisfied?
The guest is at the core of what we do, so it is important to keep them informed. Communicating the refurbishment and what's coming soon is important. An informed team can also help to alleviate any guest concerns. If there are rooms adjacent to any construction, then it is better not to sell these to avoid noise disruption. Try to schedule any noisy work to the middle of the day. For the housekeeping team, it is important to ensure the upkeep of all guest areas during this time.
What advice would you give to anyone going through the same process?
Communication is vital; make sure you are involved in the project planning from the earliest point. Always think about before, during and after. It is important to work with the project team to obtain product specification and the cleaning manual should be obtained before taking over the newly renovated area
ABOUT RADISSON BLU
Radisson Blu is an upper upscale hotel brand that delivers positive and personalized service in stylish spaces. Characterized by attention to small details and the Yes I Can! service philosophy, Radisson Blu hotels are designed to make a big difference and inspire unforgettable experiences with every stay. Through personalized service and local nuance, each stay at a Radisson Blu hotel becomes a true meaningful and memorable experience. Radisson Blu hotels can be found in major cities, key airport gateways, and leisure destinations. Guests and professional business partners can enhance their experience with Radisson Blu by participating in Radisson Rewards, a global loyalty program offering exceptional benefits and rewards.
Radisson Blu is part of Radisson Hotel Group, which also includes Radisson Collection, Radisson, Radisson RED, Radisson Individuals, Park Plaza, Park Inn by Radisson, Country Inn & Suites by Radisson, and prizeotel brought together under one commercial umbrella brand Radisson Hotels.