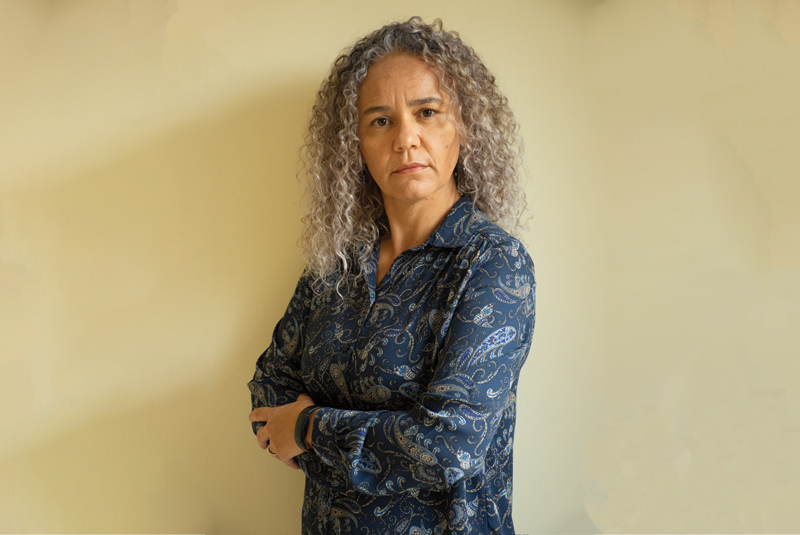 Ana Carrijo
18 years ago, Ana Carrijo started her career in FM. She worked hard and earned her place in some of the world's most renowned facilities such as Wimbledon, Wembley Arena, Oval Stadium, Chelsea Football Stadium, Glastonbury Festival, Doha Asian Games, TDIC facilities in Abu Dhabi, Abu Dhabi International Airport. This Women's Day, we shine a light on Ana's learnings and unique experiences in the soft FM industry.
Tell us about your journey and learning in the soft FM industry.
I am very grateful to have worked in so many different countries and excellent facilities. Coming from a teaching and accounting background, I started my FM career back in 2003 in London, working for one of the biggest football stadiums in England, the Arsenal football stadium. Through that, I learned a lot, especially in time and staff management. I was involved with all the planning required for getting all the staff, tools, equipment for supporting a day event and, following that, two additional days to ensure the facility was deep cleaned and ready for the next match. I was thrilled with my work, which started a very long journey, both in the UK and the Middle East.
Since then, I got involved with excellent facilities and events. Wimbledon, Wembley Arena, Oval Stadium, Chelsea Football stadium, Glastonbury Festival, Doha Asian Games, TDIC facilities in Abu Dhabi, Abu Dhabi International Airport, and Dubai EXPO are a few amongst many. I am very proud of my work in all these places and grateful for the opportunities given to me.
Another aspect of the FM industry is that you can work with so many individuals from various nationalities.
I have worked and learned how to deliver cleaning services as a service provider/contractor and as a client managing the service providers. I learned how to deliver through intense 24-hour operations where your deep cleaning needs to be done while the facility is in full operation and staff needs to be discreet and mindful not to get in the way of customers. I was also involved in the planning of big events, sometimes involving facilities that were still in the drawings, or facilities that were being upgraded or repurposed, where you only have limited information and be able to write the cleaning operational plan before the facility is ready. At the same time, you prepare and tender for service providers who need to be onboarded in advance of the event to provide services to clean and maintain those facilities. It is not easy, but it is achievable. I learned how to handle the lack of BOH (back of House) space in the busiest facilities, where there aren't enough storerooms to store equipment, consumables, etc., and this is a tremendous challenge.
I learned the importance of managing client expectations, that if it is not done properly, it can sometimes jeopardize your contract, regardless of whether you have done a good job. I learned the importance of always looking out for the best technologies that will improve your service delivery.
The most important though is to always maintain good relationships with all the individuals you work with and treat them with respect and understanding of their circumstances. I learned that you need to respect and take into consideration people's diverse cultures and backgrounds and treat them like the unique people they are. This allows a team to work as a team and support each other to achieve the best they can. In this business, I met wonderful people from so many different countries and cultures and know them so well that sometimes I feel like I have been to the countries they come from myself. Managing people in an uplifting way can be a challenge at times, but it is rewarding on so many levels. Having worked in so many different countries and facilities with so many other people made me stronger and fitter to deal with all issues at work and in life.
I feel that learning will never stop, and being open to that is part of my journey.
What, according to you, are the unique challenges of maintaining hygiene in facilities with large footfall?
Most of my previous clients or event projects I was involved in managing didn't want to see staff around the facilities, and at the same time, they didn't want to have any areas looking dirty or untidy. That is always a challenge for us in the Soft FM industry. I have an example of a tiny toilet in one of the projects I worked for, where it was always at maximum capacity and, most of the time, a queue outside the door. There were two cleaners allocated inside six cubicle toilets, and this toilet was always untidy. The footfall was unbelievable. We decided to close off every 30 minutes for about 2 minutes to clean it; however, we started getting complaints from the customers that the closest toilet facilities were about 5 minutes walking distance. I brought up this point to emphasize how important it is to plan such facilities in your project before final design approval. Toilet facilities cross-coverage is a must, and especially the number of toilets per area must be very well calculated against the expected number of footfalls. The distance to alternatives is also critical to be taken into consideration.
What can soft FM managers do to overcome these challenges?
It is very important for the FM team to be part of the design review of any facility to guide this requirement and ensure these points will be taken care of to avoid future constraints.
As a service provider, when you are estimating operational costs, you must seek clarifications and understand the project you are bidding for. You should request as much information as possible to be able to understand the facility and estimating the correct number of staff and equipment necessary to maintain such facilities. Proper equipment and chemicals will save you a lot of trouble when delivering cleaning services. Also, training the team on the ground will make everybody's lives easier. It would be best if you are proactive and ready to make changes; sometimes what works for one project doesn't necessarily work for another project. Be innovative, think out of the box; see what is available around you, go the extra mile if needed, and when possible, suggest changes to the building design. Don't be afraid to tell your client what they need to address from their side and that maybe they need more facilities in the building. Show you care for their operations and want to make their facilities to be able to fulfill all the requirements needed to guarantee customer satisfaction.
What infection control policies can be put in place for large facilities?
There are plenty of time-tested policies available for cleaning services today, and regardless of which ones are applied, in my opinion, it is more important to ensure your staff understands what the policy is and how to use/clean according to what is mentioned in the policy. This sounds simple, but I got to find out the hard way that it is crucial. Focus on PPE and Cross Contamination policies first.
If you don't use your PPE correctly, you can contaminate yourself, and if you use the same equipment, tools, and materials in all areas of your facility, you will be contaminating everything instead of cleaning and making it safe. In my many years of experience, I have crossed so many situations where there were beautifully written policies, however, the ground cleaners did not know what policies they had, neither what was written on them. My point is the ground team who are there for a cleaning, must be repeatedly trained according to the company policies, and they must know what is expected from them and how important it is to use their PPE even if it seems easier to do things a different way. They must understand that using the same cleaning mop or cloth in all areas instead of cleaning them they are contaminating them. All the tasks are to be delivered as the policy says. Different tools and materials must be used in different areas.
What does an ideal cleaning schedule look like?
It depends on each project, but you must plan the services according to each area and the frequency they must be cleaned. Having an established schedule and a checklist of all tasks to be completed within a period will ensure your team will complete their allocated tasks at the end of the day or week or month.
It helps your ground team if they know exactly what you are expecting from them at the end of each day; having it clearly explained to them will minimize the required supervision. Supervised or not, your ground team needs to understand what needs to be achieved by the end of the day.
What challenges do you think women face in the cleaning industry (e.g. managing night shifts, etc)?
Unfortunately, discrimination. To this day, many people think that being a woman takes away from someone's ability to manage a big group of people. Once, I went for an interview, and after a few minutes of discussion, I was asked why I want a position involved in managing the operations of a large group of people. He implied that other jobs that don't include daily issuance of orders to many people are perhaps better suited for a woman. My answer was that working in soft FM you either really love what you do or you hate it, and in my case, I loved what I do and that is the reason that was I looking for that position and not for any other office positions. I told him that being a woman did not affect my past performance and will not affect my future performance. In the end, I was glad I was not offered that position.
Since the beginning of my career, I always have worked night shifts and perhaps was sometimes the only woman on site but didn't face any issues or situations. You need to respect your team, treat them well, show respect from day one, be fair, tell them your expectations and the results you want before the end of the shift. People like consistency and fairness and will treat you the same.
What advice would you give to your female colleagues in this industry?
Continue pursuing what you like to do, do your best at it, become stronger by ignoring the irrelevant noise. You will face difficulties in life everywhere and in any other field. If you love soft services the way I do, put your head up and shine bright, be brave and open for changes and challenges since they are a fast track in learning, and actively improve your knowledge daily. YOU can do it; let your passion be seen wherever you are. And most importantly, be proud of yourself.