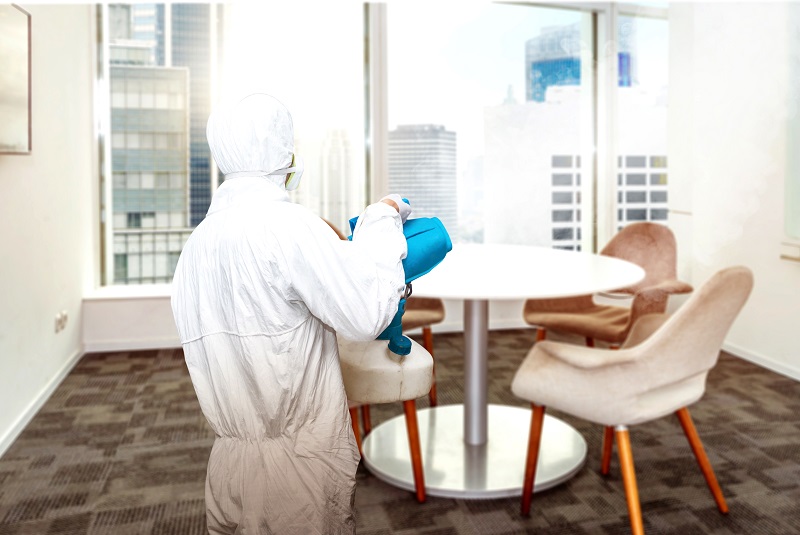 A lot has happened in 2020, but nothing has made as significant an impact on the world as the COVID-19 pandemic. What type of shift could COVID-19 create in the training and development space for training professionals as well as learners? Could we be reaching the precipice of another significant world-shaping event, introducing a new era of human interaction?
An outbreak of a novel disease comes with many gaps in understanding. The same can be said about COVID-19. The virus caught everyone unaware about its biology, transmission in human society, its prevention and control, and finally its treatment and cure.
The burden of a pandemic such as this rests on the shoulders of frontline workers - decision makers, healthcare professionals, cleaners and essential services suppliers. It becomes their responsibility to learn, adapt, connect and succeed in delivering the response needed to save lives. In other words, our frontline workers have to race against time.
COVID-19 has clearly demonstrated, like its predecessors (SARs, MERS- COV, etc), that if you want to contain its outbreak, you have to learn and adapt at lightning speed. Training and capacity building together have proved to be critical pillars in this recent outbreak.
In a recent webinar conducted by Clean Middle East, Santhosh Balachandran, Managing Director / Senior Consultant, EHS Management Consultants and Stalwart Solutions LLC; Dennis Goodwin, Business Development Manager UK, Ireland and Middle East ISSA; and Amar Purmessur, Facility Manager of Housekeeping & Laundry, Time Facilities Management, came together to discuss the impact of training on COVID-19. Here is an excerpt from the webinar:
Changes in the process, strategy and protocol of training
Like every operation and strategy, training has changed a lot. The cleaning industry was not prepared for this kind of pandemic because if you look at the rate of infection, it has been increasing every minute, every day. Parallelly, the risk is also increasing because of the lack of understanding of the bio-scientific nature of the virus, how it spreads, the precautions needed to evade it, etc.
All of these factors boil down to one thing - training. There should be proper training for everybody from top to bottom in any industry. This is the only way we can ensure that we are effectively combating the virus. However, training, too, has changed. Today, it must begin with proper risk assessment and planning.
Online training: Feasible or not?
Social distancing has become the norm of the new normal, even in workplaces. This has had an impact on training as organizations are now trying to switch over to virtual training platforms and new technologies which facilitate the same.
As training and development professionals scrambled to adapt, there is a sudden need to address the way that instructors interact with participants. Instructorled training (ILT) has been the standard for so long that even trainers saw a need to re-skill in order to become proficient with remote meeting and training platforms. Of course, when preparing a virtual training session, a discerning trainer recognizes the need to incorporate more interaction: More question-and-answer sessions, more engaging visual aids, more videos, more polls, and more breakout sessions are important ways to stay connected with participants. Virtual training helps foster a culture of social distancing, but is it feasible under all circumstances?
The fact is that virtual training can come with its own set of challenges in the commercial cleaning industry: The cleaning staff does not have sufficient technical know-how to reap the benefits of virtual training. Virtual training is direct and concise, but when risk assessment is required, it might not be the best alternative.
Challenges in training cleaning personnel for COVID-19
Preparedness
The first and foremost challenge that cleaning companies face while sending out their people to clean and disinfect for COVID-19 is the level of preparedness. Cleaning for COVID-19 is a risky job. Trainers need to ensure that training must be at par with the expectations of the client and regulatory authorities. Since the virus is new, the level of preparedness is very less - be it for the cleaning staff, cleaning companies or for the trainers.
Verification
The novel coronavirus caught everyone by surprise. Little is still known about it. For trainers, it becomes a challenge to gather vetted information and build training programs amidst a flood of unauthenticated researches and statements.
Risk
When cleaning companies send out people for COVID-19 disinfection, they must try to minimize risk. This is not easy because they need to train them on proper usage and disposal of PPE, disinfectants, new equipment and also ensure that there are no high-risk people (staff aged above 50, staff with chronic diseases, etc) performing the disinfection.
Ensuring compliance to protocols
The toughest part of the job is to ensure compliance to protocols once the cleaner is at the site. Cleaning companies and trainers, both agree to the fact that many times, the staff tends to get over confident while performing the disinfection process and skip the protocol, which the trainer has spent hours to draft. This non-adherence is dangerous, both for the facility as well as the cleaner's health.
Understanding the products
Ever since the pandemic began, almost every company has been coming up with solutions to combat the virus. However, one needs to understand both the long- and short- term impact of using these. Are these products really effective against COVID-19? What is their composition? How reputed is the brand manufacturing the said product? What are the cons of using it? The product being used determines the health and safety of an entire facility and hence needs to be understood properly.
Training to prevent cross contamination
The first step to prevent cross contamination and to promote infection control (especially for a hotel) is to start screening whoever comes in - whether it is a visitor, a guest or staff members and isolating those whose body temperature is high for further medical investigation.
The next is to have automated technologies wherever possible. For instance, hotels can ha ve a no-touch reception, protection screens between the staff and the gue sts, digital check ins, self ser vice for luggage transfers, etc. Then again, meeting and conference rooms can be closed down, halls and gathering areas can have limited seating space and everything has to be disinfected before and after use. Achieving all this doesn't come easy. The staff and visitors have been accustomed to different practices, and training plays a key role to help them adapt to the 'new normal'.
The housekeeping teams now have to have a new checklist, which revolves around the principles of social distancing, disinfection and the highest levels of hygiene. Training has had to be redefined to help them adapt to it. Hotels have had to go minimal, remove certain items from guest rooms and adopt new technologies. The staff then has to be trained in using these new technologies and processes.
Training employees to use and dispose PPE
The importance of training in the correct usage and disposal of PPE cannot be undermined. It has to be done and redone till it becomes second nature to the staff members. The training begins with making them understand why PPE is important, how the virus spreads, what are the potential hazards of being careless with the PPE and how it can affect you and the facility you are working in.
After you're done clearing the basics regarding PPE usage, the next step is to train your staff on how to put it on and how to dispose it. There has to be a proper protocol of putting on and disposing of the PPE in place. Often, the issue of compliance arises when the cleaning staff doesn't adhere to this protocol. After they have disinfected more than 10 sites which have COVID positive cases, when workers don't experience any health issues, they start taking the PPE protocol lightly. So the trainers have to be on their toes to repeatedly foster a culture where this does not happen.
Not only this, the workers have to be trained to adhere to the principles of social distancing and PPE usage even for the times they are not performing their shift. This is another challenge because they are not bound by any protocol or procedure in their personal time and unless they have really grasped the importance of PPE, they will not comply with its proper usage and disposal. Overall, training has been redefined in the course of the past few months - and as time passes, the more stringent rules of disinfection have become the new normal.