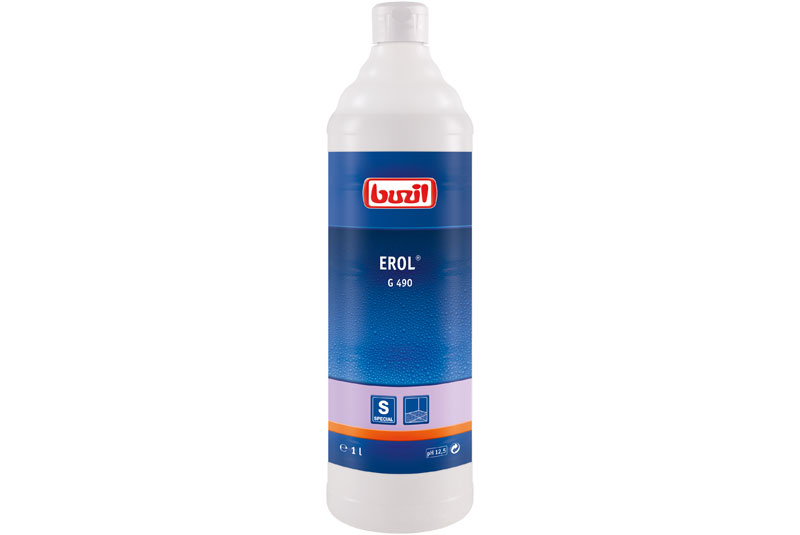 Tell us about your company
Family-owned for over a century, Buzil is your reliable partner for first-class and efficient cleaning, care, hygiene and disinfection products. Buzil prioritises constant further development and very high-quality products, combined with the systematic organisation and optimisation of a full range of additional services. In this regard, the internationally successful company focuses on one goal above all else: Satisfied customers and users.
More than twenty years ago, the company received certification according to DIN EN ISO 9001, with the simultaneous installation of a functional quality management system. We maintain the highest standards with regard to our products and all related elements, such as how we interact with our business partners, the service we offer our customers and our futureoriented, environmentally aware research and development.
Tell us about your range of products?
Buzil's commitment to sustainability goes far beyond product development as such. As early as 2002, we received DIN ISO 14001 certification for our environmental management system. As a member of the Bavarian Environmental Alliance (Umweltpakt Bayern) since 1995, Buzil has made additional voluntary environmental commitments. Since 2011, Buzil has also been a DIAMOND member of the UAE Business Council for Sustainable Development (BCSD).
Whether customers require professional office cleaning or specialist services for industrial, hotel, catering and nursing and care facilities – our Memmingen-based company Buzil has a proud tradition of developing, manufacturing and delivering first-rate solutions for almost any application, as well as bespoke private label solutions for specific customer requests. Buzil provides products for housekeeping, personal care, kitchen hygiene, stone care, floor coating, disinfection, laundry, and special industrial solution products.
Which is your top performing product?
Our top performing products in the Middle east market is Erol G 490 & Metasoft G 507, which has over a period of time made itself as a nonreplaceable product.
What are its application areas?
Erol G 490 is specially designed for the porcelain stoneware tiles whereas Metasoft G 507 is a dedicated stainless steel deep cleaner.
What makes it unique?
The specialty of the product Erol G 490 is it can easily remove the deposited dirt inside the pores of a porcelain tile, it leaves the area crisp and clear making the tile brighter by removing the deposited dirt. It has a spontaneous dirt dissolving power with pore-deep cleaning effect. Where as – Metasoft G 507 removes tarnishing from stainlesssteel surfaces and appliances, it produces a beading effect and removes stubborn encrusted dirt with excellent limescale-dissolving power, even on extreme dirt.
What are the future plans/visions of your company? Sustainability is an integral part of the Buzil family tradition, Respecting and protecting the environment is anchored in our company values and is an integral part of the guidelines that govern our daily actions.
The company's endeavor to reconcile ecological and economic objectives to the best of our abilities is deeply rooted in this long history. Our environmentally friendly Planta® product range is a direct outcome of this ethos. We constantly keep an eye on the larger picture to create pioneering cleaning solutions. Or to put it differently: perfect cleanliness that lasts.
Quality awareness, environmental responsibility, service focus: At Buzil, these elements are inextricably linked.