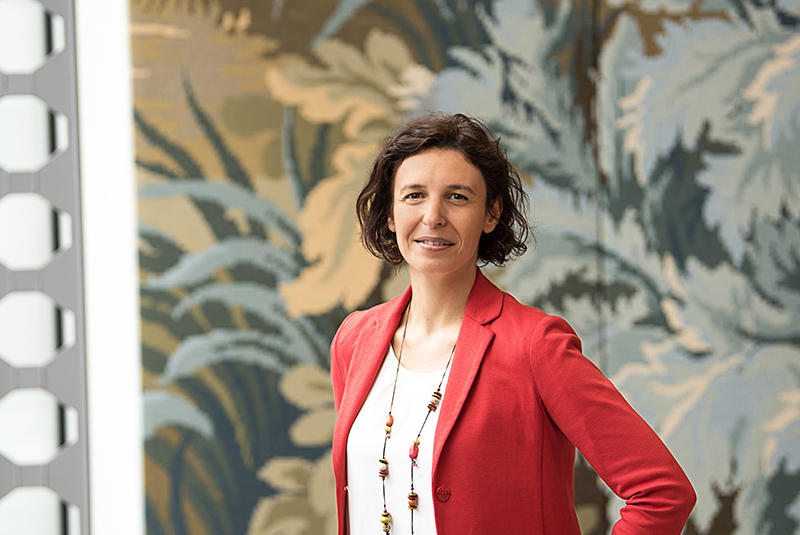 Today, a life-long approach to learning is crucial for continually gaining new knowledge and skills in our ever-changing society. And it doesn't necessarily happen in formal education environments.
What is blended learning?
Sometimes learning occurs in classrooms (formal learning), other times it results from online and virtual training ( e-learning), or through interactions between individuals away from lecture halls and seminar rooms (social or informal learning).
Space – whether physical or virtual, individual or shared – can have an important impact on learning. It can bring people together; it can encourage exploration, collaboration and discussion.
What we have just described is blended learning and it is indeed an approach that embraces different styles, delivery channels and formats. It acknowledges that learners learn in different ways and as employers investing in training, we should give our staff, when it is possible, the opportunity to learn according to their preferred styles. This will in turn optimize their learning experience.
What is the role of e-learning in a blended learning approach?
Recently, as response to the social distancing challenges posed by the pandemic, and thanks to a great improvement in technology and in the digital skills of staff, e-learning has definitely increased its weight in the blended learning approach of companies.
In the last eighteen months, online training has offered a solution to ensure human capital could still be trained despite working remotely. At the same time virtual education has provided a great opportunity to teams, employees and individuals to stay connected, share experiences and keep learning from each other during a period where collaboration was key.
Those companies who have embraced virtual training and online learning have experienced an increase in retention rates by 25-60%.
How effective is virtual training?
I have often been asked about the effectiveness of virtual training.
My experience with ISSA virtual training curriculum has been that if some specific factors were well addressed the training experience was rewarding.
At ISSA, 60% of the participants who attended at least a virtual training in the first six months of 2020, signed up for a second virtual training in the next 12 months.
In terms of factors, virtual training organisers should ensure the following:
Invest in stable and reliable virtual technology
Use energetic and skilled professional speakers and trainers
Have a host or co-facilitator
Develop pre-session and post-session activities.
What are the e-learning advantages vs traditional training?
When it comes to evaluating the pros of virtual and online training vs traditional in-class learning, of course savings is one of the first benefits.
According to KPMG, in some large organizations, up to 60% of total training costs are attributed solely to traveling costs.
In addition, e-learning takes 40-60% less employee time than traditional learning.
Both elements allow companies not only to save money, but also to increase the number of trainees and the hours of training delivered.
Not to forget that through virtual training, teams working remotely have the chance to stay engaged, motivated, connected and liaise with industry peers across the globe.
For the cleaning industry specifically, in the last eighteen months the ability to connect with like minded professionals across the globe has offered an opportunity to learn fast on how to respond and recover from the risks posed by Covid-19, and to share the latest best practices and information in the field with the outcome to reduce the risks of infection.
What are the main challenges of e-learning and how can we overcome them?
Of course some skills and information are easier to transfer via traditional learning than e-learning, but most importantly we need to make sure these programmes are focusing on the learner's needs and matching their learning styles.
As long as they are relevant and respond to a learning gap, the programmes can be successful. Always start by asking what you want to achieve.
What is the future of e-learning/e-training?
Accordingly to a recent research report from Facts and Factors, by 2022, the global e-learning industry is projected to surpass $243 billion. E-learning is here to stay.
As long as it focuses on the learner's preference, style, time, and can be more efficient in terms of costs and resources, it can definitely support any kind of organisation with its learning plans and objectives across different business areas.
About the author:
Manuela D'Agata is the International Education and Certification Director of ISSA. She brings a wealth of knowledge to the cleaning and hygiene industry with her expertise and experience.