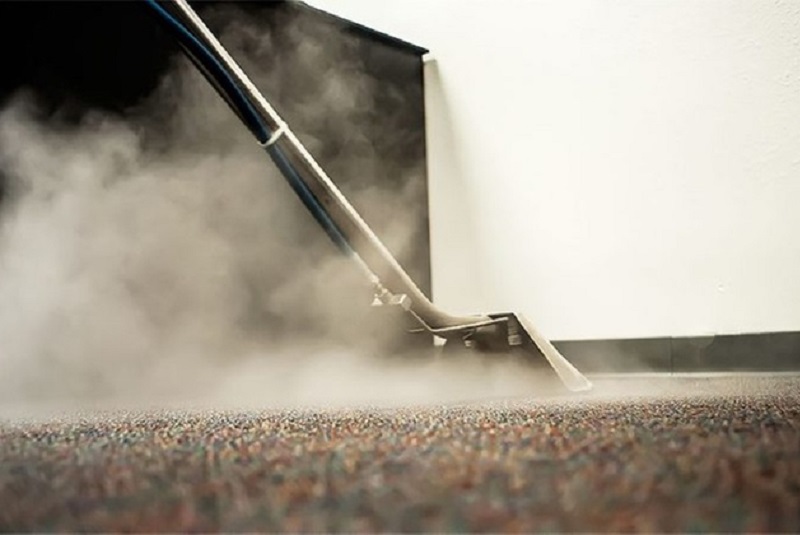 Steam cleaning is quite a rage today, and with due reason. It is one of the most effective alternatives to the traditional shampoo method of cleaning. Undoubtedly, steam cleaners have found a very comfortable place in the commercial cleaning sector. High temperature steam penetrates deep into surfaces, sanitising and killing bacteria in a wide variety of commercial environments. Following are the various applications of steam cleaners along with their superlative benefits.
Restaurants
Steam cleaning is a valuable asset in any food-service setting. Steam cleaners heat water to produce steam to clean surfaces or floors at high pressure. This steam in turn shifts the dirt and grease and kills bacteria and dust mites. Restaurants are particularly vulnerable to spills, stains, and grease. One will find many uses of steam cleaning in the kitchen, serving areas, dining rooms, restrooms and lobbies, in fact throughout the premises.
The kitchen is the toughest area for any restaurant to remain clean. The option of steam cleaning ensures that chemicals are used minimally in food preparation areas. One can also polish and clean stainless steel counters, walls and appliances without expensive chemical polishing agents required. Steam also helps to dissolve grease on ovens, stovetops and burners with ease and aids in deep cleaning of hoods, vents, ceilings and walls to the deep cleaning of refrigerators, freezers and coolers to gaskets, cracks and crevices. Oven cleaning is an extremely tedious job as well. For glass oven doors, we recommend using the steamer on a high setting with a brush tool attached, to help remove baked-on residue and grease.
Hospitality
Steam cleaning has a wide variety of applications in the hotel, pub and guesthouses. Cleaning chores such as lobby or pool grout cleaning, which are a major undertaking, are now easier and faster to maintain than before. Steam helps remove spots and stains from bedding, carpets and upholstery in the guest rooms. It also sanitises the mattresses, furniture, curtains and carpets by killing dust mites and removing allergens. Not just this, steam cleaners have the ability to remove nicotine and tar residue from walls and ceilings as well. In restrooms and bathrooms, fixtures can be polished while being rid of the build-up of scale from around taps and handles. Tiles, grout and shower doors can be easily cleaned as well. When it comes to the windows and mirrors of the hotels, a steam cleaner is a perfect cleaning tool. A special attachment comes with the cleaners, which cleans the windows and mirrors without smears or streaking.
Supermarkets
Supermarkets have a wide variety of cleaning chores well suited to steam cleaning. High customer traffic brings the need for regular and complete cleaning of a wide variety of areas and surfaces. Checkout counters and conveyor belts can be completely cleaned of chemical and bacterial contaminants by using steam cleaners. Supermarkets have different departments like dairy where the spills can be cleaned quickly with no mess or contamination left behind. For bakery section, ovens, baking trays and racks, floors, hoods, display cases and preparation areas are all deep cleaned and sanitised in one simple process. Similarly, the butcher shop is left sparkling clean and free of bacterial, viral and chemical contamination using the power of steam.
Hospitals and nursing homes
This technology is a boon for the healthcare sector. Keeping patient and visitor areas clean, sanitary and odour free has never been easier. Steam effectively cleans areas that other methods cannot, and without the use of toxic, noxious or irritating chemicals. Bed rails, service trays and tabletops can be effectively cleaned in the patient's room. Spot cleaning and sanitising of chairs, fabrics, rugs and carpets of all accidental stains and spillages is possible. Linoleum, vinyl and tile floors are all left spotlessly cleanall hard surfaces are actually porous. Steam can penetrate those pores and get at that embedded dirt. In hospitals, food service and preparation area needs special attention; steam cleaning is very helpful in cleaning door gaskets, ovens, and the dirt and residues are forced out of even the deepest cracks and crevices. Apart from this, these steam cleaners make for a great tool to clean air vents, walls and ceilings along with deodorising carpets, waiting room, furniture and reception areas.
Evidently, steam cleaning has a lot of positives. There are of course some drawbacks that can deter facilities from using steam as a cleaning agent. The most pertinent part is the temperature of steam. Sophisticated steam cleaning equipment operates at an output temperature of 380 degrees F! As a result, delicate surfaces like paint, wood, plastic and paper, etc cannot be cleaned using steam cleaners; moreover, improper use of steam cleaning equipment can result in a hazard to the user. Of course, it is nothing that training cannot solve.
Overall, steam cleaning is indeed a revolutionary concept that has consistently proven itself in the commercial cleaning industry. It is only a matter of time before it takes over conventional methods of cleaning.
About the author: David A. Abdulnour, Regional Sales Director, Middle East at D&S Exports, Inc. (Distributors of Sage Systems). Sage Systems is a leading UK-based manufacturer and distributor of commercial hygiene equipment.