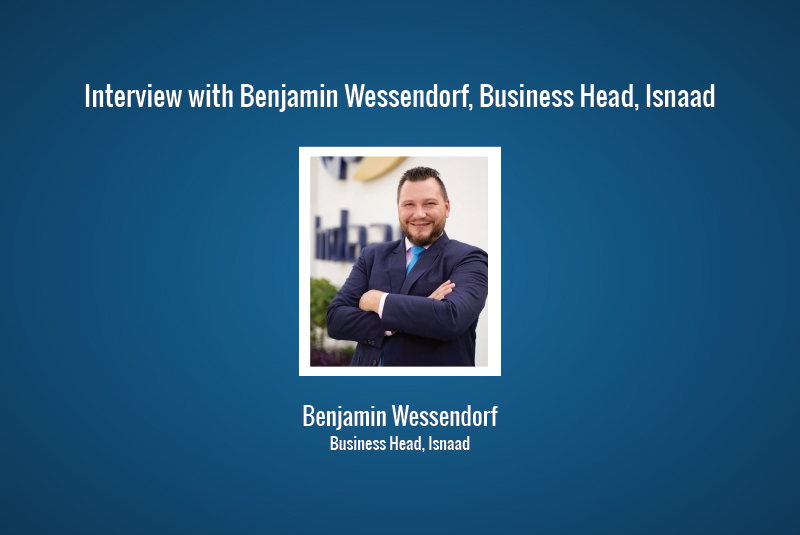 Tell us about Isnaad and its presence in the Middle East.

The company which was established five years back as a support to Imdaad group for soft FM services has grown exponentially. We have a diversified clientele hence our services are divided into three divisions including soft FM services, annual monthly contracts and specialised services which includes deep cleaning activities like water tank cleaning, garbage chute cleaning, marble crystallization, swimming pool cleaning, etc.
Recently, we have added another service to the specialised services division and we call it as Rope Access – a one stop solution offering services like external/ internal cleaning (facade, glass and structures), pressure washing, facade restoration, inspection and repairs, bird/pest control, access solutions and construction works (window replacement, painting, etc.).
Additionally, we have also introduced the manpower supply division under Isnaad that provides well-trained staff including cleaners, laundry boys, stewards, lifeguards, rope access technicians, receptionists, etc. Currently, we are providing around 200 waitresses and housekeeping staff like kitchen helpers, lifeguards to Dubai World Trade Centre.
Tell us more about the newly introduced rope access division.
We announced this new segment around three months back offering a high-standard service at a competitive price. We have recruited the Industrial Rope Access Trade Association (IRATA) certified personnel for this division. Meanwhile, we are also undergoing the process to achieve the IRATA certification. IRATA was formed in the UK in the late 1980's, to solve maintenance challenges in the offshore oil and gas industry. Its formation was the result of an initiative of a number of leading companies, who had begun to use industrial rope access techniques, to provide a safe working environment for the industry. IRATA is now recognised as the world's leading authority on industrial rope access. It has over 400 member companies around the world and has trained in excess of 1,00,000 rope access technicians worldwide. It directs and regulates, through its members, the training of all workers seeking its qualifications. These member companies provide training, operational services, or both.
What are the safety measures you have undertaken with regards to rope access?
We have a well-trained QHSE team which has undergone training for the rope access division for practical knowledge, the risks involved and for a better understanding of the business. The operation managers, supervisors etc. also undergo a basic training so anybody who is in this role knows the job well. The rope access staff has to undertake different levels of training including L1, L2 & L3 training programmes. Besides, we have recently reopened a new training centre for practical and theoretical training programmes. We have also launched a new set of training modules available in various languages. In the future we'll most likely switch to e-learning solutions making it accessible through our own portals.
With the inclusion of this new division how are you trying to stay ahead of the competition?
With the variety of services we offer including the newly launched rope access division we are now able to offer our clients a complete package at a very competitive price. There will always be a cost difference if they have to sub-contract for different services. But by working with us they can opt for any service at one stop. Besides, last year we won all the major awards in the Middle East. We have really worked very hard to achieve this and maintaining high standards.