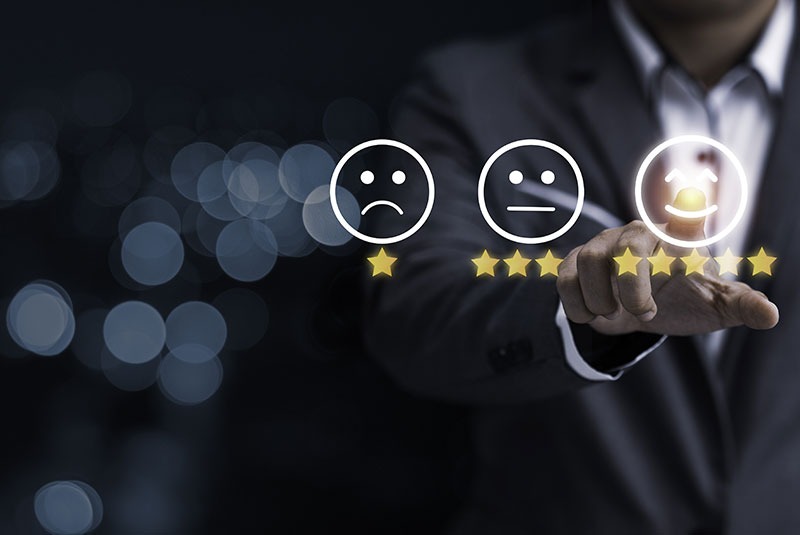 Sales alone do not make the profit or reputation of a cleaning company. What also plays a pivotal role is after sales service! Studies reveal that the concept of after sales service can be used to justify a higher price for the good. It also influences the long-term reputation of the firm and can influence future sales. We spoke to some industry experts from the Middle East to hear their views about the impact after sales service makes in the world of commercial cleaning.
How important is after sales service?
After-sales service is incredibly important to Infracare as a service provider. Once the service provider is awarded a contract to maintain a customer's facilities, the customer's experience and
satisfaction can ultimately affect whether they retain the business and develop a successful long term partnership, or whether services are re-tendered at the end of the contract term. It also
has the potential to impact the company's reputation and business costs.
"We have many robust and imbedded processes in the business to ensure that customers are
satisfied with the services being supplied and the ongoing support they receive. Behind the scenes, that includes making sure that the after-sales service plans we implement can be supported by internal business partners such as HR and procurement teams, as well as by the suppliers with whom we partner," says Charlotte Almasri, Head of Service Delivery at Infracare Facilities Management.
We also asked this question to Vijayshankar Kavasseri, Operation Director of Musanadah Facilities Management, Saudi Arabia, who responded that for him, after sales service ranks at 4 on a scale of 1 to 5.
At the same time,it is also important to hear the perspective of an end
user. Syed Saleemuddin, Director Of Housekeeping at The Ritz-Carlton Hotel Company, L.L.C. says that after sales service is a commitment to provide quality service to meet the specific needs" and plays a pivotal role in building relationships and measuring the quality of the brands through constructive feedback. It also helps gather information and data to use for the company strategy and future product development/research. It will also help financially to maintain the budget and meet the deadlines (cost and time saving).
Impact on burying decision buying decision
After sales service absolutely affects the future decision of a buyer. "The
support that we receive as a customer from suppliers and manufacturers affects the support we can provide to our own customers at the front-end. As part of Infracare's supplier evaluation process, beyond discussion of KPIs that may be applicable for a contract (which include service expectations and how the supplier is equipped to meet these), we also look at organisation's agility, use of technology, professionalism and the level of customer account support available. This ensures that we are making the best possible appointments," explains Charlotte.
Musanadah Facilities Management has capped the life of any cleaning machinery that they use at 3 years (amortized for budget purposes and in the case of heavy duty machinery like road sweepers, it could be extended to 5 to minimize the costing impact on the budget). This makes it mandatory that the said machinery has to be in service for this period of time to get ''Value for money'' and to continue service delivery.
"There are companies who have an extremely good product and poor After sales service. This affects the quality of service delivery from the FM company if there is a breakdown or machine is lying idle. Thus it is important to have great 'After sales service' to ensure business continuity and keep clients happy," continues Vijayshankar.
Syed also believes that after sales service is an important component and if the manufacturer provides after sales service, it helps to meet the buyer requirements like maintaining the quality, reducing the cost of selecting the services/product as well as saving time.
Challenges of absent or poor after sales service
If after-sales service is provided consistently well by a supplier, then the service provider and
end customer satisfaction levels are met. If a supplier is not able to provide support to agreed
standards and all avenues to remedy this are exhausted, it can lead to a failure in service levels
and KPIs, strained relationships and possible re-tendering of the supply or service elements by
the service provider.
Vijayshankar lists down the challenges of poor after sales service:
- Machines are lying idle and not being utilized, thus affecting cleaning standards
Manpower has to be increased to make up for the efficiency loss of automation (if this is indeed possible)

Unhappy clients

Worker fatigue and dissonance as they now have to make up for the machine performance

Cost impact if staff have to be increased or even if alternate machines are brought from other sites- transport costs

Training cost increases if the staff need to be trained on new machines thus leading to work downtime
For a housekeeper, the challenge of finding the right service provider and expertise will affect the financial goals & timeline. And if the service is not up to the mark it will impact negatively on the brand which will in turn reflect on the loyalty towards the brand.
Some of a housekeeper's challenges are:-
Delay in response.

There are times when a personal visit is required to understand the needs which cannot be solved remotely.

All of these are vital to complete the tasks before the deadline.
A service provider's expectations
"First and foremost is the support that Infracare received through our cleaning supplier
partnerships during the COVID-19 pandemic. With unprecedented disruption and fast-evolving
regulations (particularly with the highly stringent requirements in the education sector, where
we have a large amount of business), we were fortunate to be working with companies that
were agile, proactive and responsive. When flights were grounded and disinfection supplies
became scarce, we were able to trust the partnerships and supply chain we had in place,
working collaboratively to ensure our customers were not impacted, and we were, in fact, able
to grow the business during this time. This type of after-sales support was invaluable to us," says Charlotte.
In Saudi Arabia, Vijayshankar expects the following:
- Availability of alternate machines when the original machine is taken for repair
Spare parts of machines sold should be available

Technicians for repair should be deployed within a period 48 hours in case of machines being under warranty

Extended warranty and regular servicing.

Service centers
"Implementing the right guidance through email and direct communication, training the staff to operate the equipment efficiently as well as providing swift solutions for any problems. Another by applying quality inspection and regular scheduled maintenance to improve product performance," says Syed.
Impact on supplier-service provider relationship
Charlotte says that it is a competitive market for service providers and equally competitive for suppliers. Post-sale support is important for both parties to retain business and forge strong and lasting relationships. In a strong relationship, both the supplier and service provider are working
together to achieve the required output. Good after-sales service will stand the supplier in a
good position to grow their business.
"Actually the after sales is more important than the actual sales cycle. The product and its efficiency is only known once we start using it. The Turnaround time taken for attending complaints and closing out issues in the machines is of utmost importance as this has an impact on the Service delivery to the client that the company has been hired for. Service cost equates to about 25-45% of the machine cost over a period of time (usually 3-5 years as year 1 is free and part of the sale contract)," says Vijayshankar.
Infact, after sales service also impacts an end user's relationship with the supplier. Syed believes that having a positive "after sales service" will generate consistency in the business relationship and strengthen customer loyalty. This will be a win-win situation for all parties and help the brand achieve its goals in the market and financially. After sales service can also be used to include the product information, recommend new or similar products.
The need for after sales service for a cleaning service provider/end user
At Infracare, after-sales service ultimately drives customer satisfaction, retention and loyalty,
which in turn helps to grow the business and enhance reputation. "The best suppliers we work
with have an excellent understanding of our business needs and also those of our end users," concludes Charlotte.
In addition to this, Vijayshankar adds that after sales service is essential to keep the machines running and providing service at maximum efficiency and as per the expected standards, reduce or avoid downtime of machines, for replacement availability in case of serious breakdowns and technicians availability.
Syed says that working in housekeeping is a very challenging and demanding job which requires constant support from suppliers for e.g. towards equipment, service and chemicals selection used in housekeeping or laundry. After sales service can cater to housekeeping and/or laundry daily needs. By cooperating on a shared strategy, synergy and leveraging key aspects in operations, a housekeeper can strive for cost savings over the long term. To a housekeeper, an after sales service serves as a solution to provide resources to the team in order to perform daily duties and achieve guest satisfaction targets by improving the level of service.
To conclude
"I have in the past made sure to add ''extended warranty'' to the machines during the purchase process itself so that I am sure that the machines are covered for a longer period of time and there is less stress." says Vijayshankar. On large projects with huge amount of machinery from a single vendor/machine supplier, he has made a buying decision with the ability of having an ''implant technician'' available at site as a value add from the machine supplier. In addition to this, he has taken the following measures:
Trained internal staff/electricians to do minor repair and problem solving and avoid depending upon the machine supplier technician.

Kept a small stock of consumables/spares that are frequently required once we have had a fair idea of the machine wear and tear

Trained the machine operators to use the machines with care, have a tracking mechanism of who is using the machines to ensure that they are made responsible for any damages caused by the supervisor to check the machine at the end of every shift.

Machine log of all important readings to be maintained. Now many machines are IOT enabled and we get readings of usage, distance covered, area covered, location tracking etc.
After sales service remains a healthy option for buyers and suppliers which will improve the communication and help to strengthen the relationship to provide excellent service which by the end will reduce the delay in solving crucial problems related to the housekeeping department and guests. It's important to collect constructive feedback to improve the product service and procedure. When the supplier recommends the product they should understand the needs as well as the budget of their buyer. Lastly, after sales service should equate to a strong commitment to maintain the product provided by the supplier.