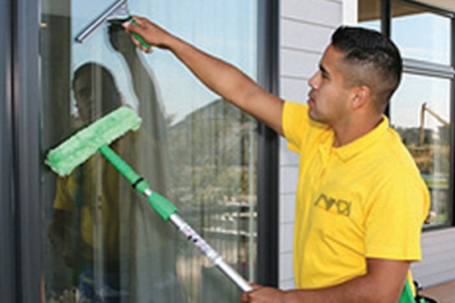 A step-by-step refresher maintenance programme for carpet and fabric care and maintenance in hotels.
Here's an investment that is almost too good to be true - spend AED 1 per year to reduce periodic capital expenditures that are at least AED 25! At the same time, the guest experience will greatly improve!
Replacing your carpeting is indeed a very costly proposition, which can easily be a high six-figure or even seven-figure line item when the material and labour costs are involved. In the past, carpets, drapes and upholstery were typically replaced every five years, but in these challenging economic times, stretching the life of your soft assets even for a year can result in significant savings (since the capital expense is amortized over an extra year). Based on our 20 years of experience servicing thousands of hotels, we offer several suggestions, many of which have been endorsed by leading industry expert organizations such as the IICRC (Institute of Inspection Cleaning and Restoration Certification) and the Carpet and Rug Institute (a well-regarded "science-based source for the facts about carpet and rugs") as well as carpet manufacturers.
A comprehensive maintenance programme consists of the following four key points that not only prolongs the carpet asset but also increases its attractiveness:
1. Preventive measures: Use a three-pronged matting programme to significantly prevent wear and tear on carpets. To begin, mats placed outside entrances prevent dirt from entering or spreading throughout the property. Outside mats should have a coarse texture to prevent large pieces of soil. Careful usage of these entranceway mats can help, especially in winter months. Complement outdoor 'scraper' mats with well-positioned natural or grass mats placed immediately inside the entryway to absorb moisture and small dirt particles. These water-absorbent inside mats also will help remove oil and other liquids. Lastly, a fiber mat placed deeper into the property traps some of the remaining soil and moisture before they come into contact with the hard floor surface.
In addition to the type and placement of the mats, consideration should be given to their length. According to the American Institute of Architects, 1.5 meters of matting captures 33 per cent of external soil entering a venue, 3 meters captures 52 per cent, 6 meters captures 86 per cent and 8 meters captures nearly all the soil. Once they are filled to capacity with dirt and debris, mats become counter-productive. Thus, they should be cleaned regularly to maintain maximum effectiveness. This can be accomplished by vacuuming, laundering and replacing them at various times and by having extra mats available when one set is being cleaned.
2. Vacuuming: Past studies have shown that 85 per cent of the soil tracked into a building is dry, and the other 15 per cent is oily. Vacuums are designed to remove dry soil. The more traffic that a carpet receives, the more it allows soil particles to work their way down into the carpet pile, where they are more difficult to remove. Frequent vacuuming removes these soil particles from the surface before this happens. Vacuum daily to three times per week, traffic dependent, to remove dry soil. Be sure to use a (CRI) Green Label Approved Vacuum and operate according to the manufacturer's specifications. The specific model depends on factors such as the carpet's material and contours, the way the carpet was attached to the underlying hard surface and the dimensions of the surface.
3. Spot and Spill Removal: Act quickly by treating as soon as possible. The longer the contaminant sits, the more difficult it is to eliminate and the more likely it is to become a permanent stain. Be sure to blot liquids with a dry, white, absorbent cloth or white, non-print, paper towel and be careful not to scrub the area since the latter can lead to pile distortion. Semi-solids should be gently scraped with a rounded spoon, and solids should be broken up and vacuumed until completely removed. Also of importance is pre-testing a small, inconspicuous area to ensure that the carpet's fibre is not damaged. Then, work your way in from the spill's perimeter, so as to minimise spreading. Since some actions can cause permanent damage, be sure the manufacturer's recommendations are followed or call in an expert to assist.
Ever wonder why stains return almost immediately after eradicating them? When a carpet dries, it does so from the bottom up. Even after the stain is removed, there can still be residual staining below the surface waiting to 'wick' back to the surface during the drying process. Aiming an air-mover or carpet fan directly at the stain can reverse the drying process downward.
4. Restorative cleaning: Schedule periodic deep cleaning to remove residues and trapped soil. To improve the aesthetics of the property, increase the longevity of the carpet, and minimise cleaning costs, deep cleaning should be performed before the soil is highly visible. Carpet manufacturer Shaw Industries recommends deep cleaning anywhere from one to twelve times per year, depending on the amount of traffic on the surface.
Also of importance – especially in restaurants and other venues with food – is the need to address the accumulation of FOGs (fats, oils and grease). They require stronger techniques than vacuuming.
There are several different types of restorative cleaning ranging from hot-water extraction to low-moisture methodologies. While the former produces better results, cleaning without water – using an encapsulation or bonnet technique – sometimes can be used when a 4-6 hour dry time is not practical. Regardless of the methodology used, the most critical step is identifying the low-, medium- and high-traffic areas so frequency can best be balanced with limited staff time and equipment. It is prudent to consult the manufacturer's recommendations regarding the specific frequency within the common range of 1-12 times per year.
While drapes and upholstery represent smaller budget items than carpeting, substantial money can still be saved. Following these several simple tips will also help maintain the appearance of drapery:
Vacuum twice per year using a soft brush attachment. This can be done while the drapes are hanging to enable the room to be used immediately after cleaning and reduce any take-down and re-installation labour cost.
Sheers can be laundered in a wash machine and spin cycle, but be careful not to dry them. Re-hang them while still damp to avoid wrinkling.
Draperies and blackouts should be professionally steam cleaned once per year. The frequency should be increased for smoking rooms and those that have kitchens for longterm stay guests.
Attach to the drapes a rod so guests can open and close them without putting their hands on the material.
As for upholstery we recommend the following:
Sofas should be thoroughly vacuumed on a weekly basis and professionally steam cleaned once or twice per year.
If possible, rotate cushions to avoid uneven crushing.
Spot clean sofa arms since they come into contact with guests' hands and cushion tops which touch people's heads.
Have a place for people to hang wet bathing suits so they are less prone to be placed on upholstery.
Apply to new material a fiber sealant (such as. Scotchgard) to reduce the likelihood of permanent staining.
While it may appear overwhelming, once this four-step maintenance plan is put into place, it is simply a matter of working it, occasionally revising it and then enjoying the impressive aesthetic as well as financial results.
About the Author: David Grossman is President of Renue Systems Inc., a US-based provider of specialized deep cleaning services to the hospitality industry with offices in the GCC. Prior to his involvement with Renue in early 2010, he spent nearly ten years with several investment funds in New York. He also has served as an operational, strategic and financial consultant at his own firm and at A.T. Kearney where he advised businesses ranging in size from start-up to Fortune 500.