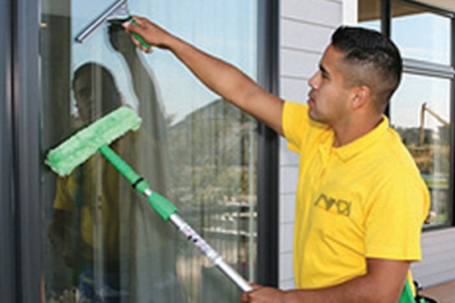 Is there more to carpet cleaning than vacuuming? Roma Arora explores the latest trends...
Décor trends change constantly, but carpets and rugs have become an integral part of the design aesthetics of Arab houses, offices, and hotels in the Middle East region. Call it a staple décor item! Clearly, as much as one adores them as a royal piece of décor, one cannot ignore the immense effort it takes to maintain carpets, with the dense fibre being susceptible to attracting a lot of dust and dirt. Carpets can last for years if appropriate care is taken and they are well maintained. Technology has changed the way carpets are being cleaned; hi-tech machines and the latest innovations are sweeping off dust in the fastest and easiest way possiblee. To understand the science behind carpet cleaning, we spoke to leading cleaning equipment manufacturers and end users.
Daily cleaning
Textile flooring has lots of advantages. It is downright durable, radiates comfort, dampens noise, warms the feet as well as the atmosphere and facilitates decorative variations no matter what type of property it is laid out in. The most important aspect is that carpeting is much more hygienic than is widely believed. Dust and other allergens remain settled on the floor until the next time the carpet is cleaned. In order to preserve these positive traits, proper care is in order.
Philippe Menon, Export Manager, Midddle East Region from Columbus - a German company that provides professional cleaning machines - says, "Surface dust and dirt particles must be removed daily. Our upright and vacuum cleaners innately provide ideal conditions: robust construction, powerful suction, low noise output and good ergonomics for fatigue-free working. With the right attachments, all models can be perfectly configured for the task at hand. The ST 7 vacuum cleaner and the ST11 models provide Bioneem fleece bags with anti-allergic effects for hygienic cleanliness as standard equipment."
Working with soiled carpets
There are times when just vacuuming is not enough. For those areas that are more soiled, specialized technologies are needed to take care of the carpets. All carpets are also susceptible to spills and stains. Interim maintenance cleaning can be performed quickly with a specialist spray extractor. Glenn Cederberg, International Sales Manager at Tacony Commercial Floorcare Division, parent company of Truvox International, explains the procedure. Based in Southampton, UK, Truvox is a leading supplier of cleaning machines. "Our Hydromist machines inject the cleaning solution into the carpet and extract dirt with a powerful vacuum. It is a fast and effective way to tackle dirt and stains in carpets and upholstery, whether as an emergency response or just to 'touch up' areas so they look fresh and clean between scheduled deep cleans."
Clearly, apart from effective daily cleaning with vacuums, intermediate cleaning should be followed religiously by the cleaning staff. Columbus recommends the Thermopad method in hallways, walkways in offices and banks, restaurants and hotel rooms or foyers. The patented, efficient and whisperquiet process is ideal for almost all types of carpet. "Applying heat intensifies the cleaning solution's effects, and the task is completed faster. Stuck-on dirt is removed completely and instantly leaves the floors ready to walk on again right away. Another advantage of partial or complete intermediate cleaning with Thermopad is that deep cleaning can be put off for a long time," shares Menon from Columbus.
Revitalise through deep cleaning
Spot cleaning is not cost-efficient when staining is extensive. A proper deep clean should be scheduled as part of the annual cleaning plan in any case. Whatever the environment – and this is just as true where the climate is predominantly hot and dry – deeper cleaning is required to maintain the appearance and service life of the carpet asset.
Glenn says, "Cimex-Encap carpet cleaning system is a great method to clean even heavily soiled commercial carpets. It's a simple four-step procedure. A thorough vacuuming removes all the dry dirt, clearing the way for the polymeric solution to attack the sticky/oily residue. The solution then needs to be appropriately diluted before setting up the cleaning machine. We advocate using a triple-head machine – equipped with pad drives and pads or shampoo brushes to scrub the carpet. Once applied, the solution is left to dry, and as it does so, it loosens the sticky soil and 'traps' or 'encapsulates' it. In the final stage, routine vacuuming easily removes this material, leaving a rejuvenated carpet. This form of restorative cleaning is highly productive as well as cost-effective." So, while carpet care begins and ends with vacuuming, deep cleaning with Cimex-Encap is the key to ensuring that carpets look better for longer.
Environment-friendly option
Steam is proposed as an alternative to traditional cleaning systems, replacing detergents, solvents,etc. It removes odour, germs and parasites from carpets with absolute respect for the environment and the operator. A revolutionary product in this area is from Lavorwash – a renowned brand for high pressure cleaning equipments – the LavorPro GV Etna 4000 Foam.
Luca Gola, Product Manager at Lavorwash, shares some striking features of steam cleaning, "This multi-purpose machine is a great eco-friendly option for carpet cleaning. Water consumption is minimal; the steam penetrates everywhere; liquefies grease and oil and as a result facilitates the removal of all soiling agents. It also has a hot air output blow function for quick drying. Another highlight here is that detergent use is required in only 20 per cent of the cases versus the 100 per cent requirement in the traditional method of carpet cleaning. There is also unlimited autonomy of the steam, thanks to the electronically-controlled power supply of the boiler, which enables water top-ups in the tank without having to stop the machine or interrupt work. In the Etna Foam version, a connection to a compressed air source takes advantage of the additional air where the detergent is given volume and the foaming effect is maximised."
Carpet cleaning routine of a hotel!
Carpets in the Gulf region are generally very delicate, transparent, and any stains on these carpets are easily noticeable. These days, with every room equipped with a coffee machine, more often than not, guests end up spilling coffee or tea on the carpets resulting in more stains.
Kiran Patil, Housekeeping Manager, Park Hyatt Dubai, says, "The maintenance of the carpets is, hence, very important for hotels. It's a part of our identity, probably the first thing you notice when you walk in. Carpets are basically vacuumed every day. If a family guest with kids stays in a hotel room, there might be a chance of more carpet stains such as food, coffee, soft drinks, drawings, so the carpets are checked and protected by stain removal by doing spotting on a daily basis. We use a cloth duster with an enzyme waterbased cleaner or hot water for removing stains. Carpets also need to be protected from cigarette burns and Shisha burns. We usually replace those areas with patch work if the carpet is burnt / the stains can't be removed by the above all processes." Shampooing is another major process of carpet cleaning for hotels. Patil further adds, "Carpets are shampooed with the injection extraction machine on a monthly basis. Depending on the condition of the carpet, it's shampooed on a weekly basis in busy areas. For emergencies, we perform dry shampooing."
Cleaning of carpets is important both aesthetically and health-wise. With the growing popularity of revolutionary equipment, manufacturers are leaving no stone unturned to simplify cleaning tasks, and on the other hand end users are taking maximum advantage of such fast and hassle-free methods of carpet care!